COVID-19 has had many unpleasant effects on the lives of individuals across different age groups. Many people, often in the early stages of their careers and sometimes even at their peak, have been laid off.
Pay cuts have also become increasingly common. In times like these, the need for external financing has understandably been on the rise. And correspondingly, there has also been an increase in the number of loan sharks and unlicensed lenders in the financial markets.
Even before COVID-19, there were several reports of loan scams. As a police advisory from 2019 put it, there were at least 1,700 cases reported between January and November 2019, with at least $6.8 million cheated. The pandemic has perhaps only amplified this trend.
Amidst this minefield of loan scams, how can you, as a borrower, avoid falling prey to them? Here are some guiding pointers.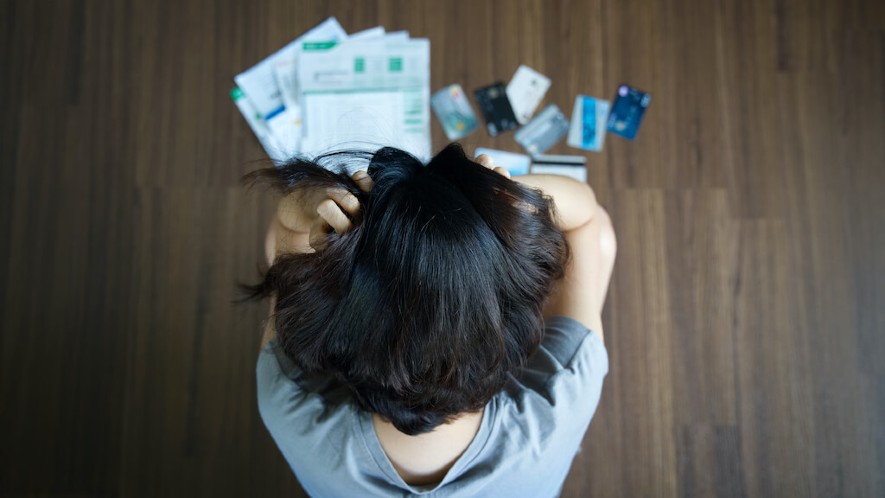 Look for the license
According to the mandates of the Singaporean government, lenders are required to register for a license. So, before you respond to a lending inquiry or reach out to a potential lender, check if they're licensed. Typically, licensed lenders state their license number on their website. However, some illegal actors use a false number to appear as a licensed lender and therefore, you should also double-check this data on the Ministry of Law's Registry of financial institutions website.
Beware of lax credit checks
Legitimate lenders are naturally interested in your credit profile, because it gives them a preview of how likely you are to repay your loan. Loan scammers, on the other hand, may not really be after that information because they require your personal data instead.
Also, since loan scams typically do not involve any real disbursal of money from the scammer's end, there's no real need for them to check your credit score. So, look out for such offers.
Check for a physical address
Another dead giveaway for a potential loan scam is the lack of a physical address or concrete contact details. Licensed and legitimate lenders put up clear details of how potential borrowers and existing customers can contact them. Scammers, by contrast, do not offer such details clearly, for it to be easier for them to evade any legal action you might want to initiate against them. So, always look for an address or contact details.
Pay attention to the urgency of the offer
Loan scammers like to send out "urgent offers." These offers typically require users to act immediately in order to take advantage of any deals or discounts in lending rates. Now, this is another red flag to look out for, because genuine lenders rarely, if ever, deviate from standard and steady rates that rely on the borrower's credit score. Any element of urgency in an offer is likely a mere pressure tactic to get you to act without thinking.
High processing fees could be a warning sign
Licensed lenders in Singapore do not ask loan applicants to make any payments before the loan has been disbursed. But loan scams often don't operate this way. Scammers may require borrowers to pay unusually high processing fees even before approval. That's because they're looking to make quick money before you become aware of the loan scam you've fallen victim to.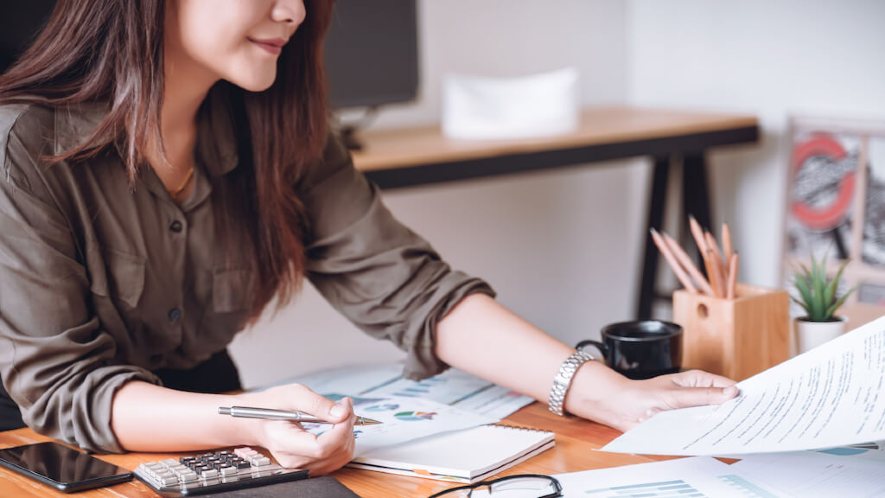 Be wary of unsecured websites
You don't need to do much to verify this aspect, because Google does most of the work for you. All you need to do is keep an eye out for the tiny padlock symbol on the left corner of the address bar in your browser when you visit the website of a possible lender. Ideally, legitimate lenders often encrypt the information you send them with 128-bit or 256-bit SSL. If a website appears not to be secure, you should not give away any personal information to the lender.
Never believe the 'automatic approval' clause
This is another signature move from loan scammers. The prospect of automatic approval can be enticing for people with poor credit score or for those looking for immediate disbursal. Loan scammers cash in on this sentiment and attempt to lure these borrowers.
So, whenever a loan offer comes with the tag of guaranteed or automatic approval, be on your guard and check for other details to ensure you're not teetering over the edge of a scam.
Be aware of what licensed financial institutions are (and aren't) allowed to do
A good way to avoid falling prey to loan scams is to be aware of what legitimate lenders can and cannot do as per the law. Here is a quick preview of some of the clauses related to loans and lenders, for you to use as benchmarks to verify the genuineness of the offer you receive.
Licensed financial institutions are not allowed to market their service, make cold calls or send unsolicited text messages to people

Licensed financial institutions are not allowed to lend funds equalling more than 6 times the borrower's monthly income

A contract is mandatory for licensed financial institutions

Licensed financial institutions are not allowed to charge any fees except loan processing fees, late payment fees and legal fees

Late payment fees are legally restricted to maximum S$60

Processing fees are legally restricted to maximum 10% of the loan amount
Now that you know how loan scams work and what to keep an eye out for, you should be able to make an informed decision about whom to borrow from. But even if you engage with licensed lenders only, the application process itself can be a hassle – a proper comparison of the different options out there requires multiple applications, which is both time consuming and tiring.
This is where Lendela comes in. We help you compare tailored loan offers from several licensed financial institutions, via one online application. Use our free service to make sure that you won't fall prey to loan scams or bad loan terms.