There is one unique thing that differentiates a responsible homeowner from others who are not – innate love for the house. When you spend years in a house, there is no doubt that you develop special connections with it, so strong that you want it to reflect what you stand for. This is why you need to maintain the home in pristine condition.
If the maintenance tasks are minor, you can fund them from personal savings. However, if the renovations are major, but you do not have ample cash, one of the best options is getting a renovation loan. Here is our comprehensive guide to the best renovation loan in Singapore in 2023.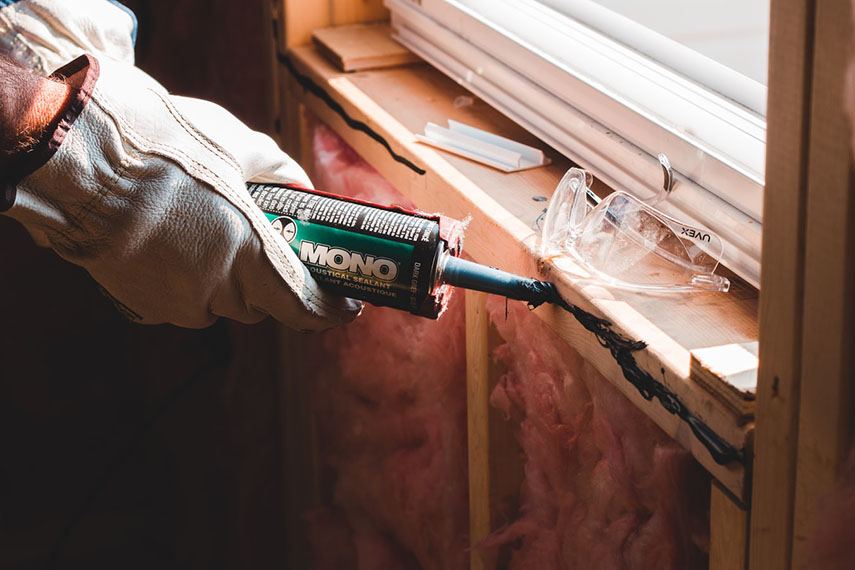 What is a Renovation Loan?
A home renovation loan provides homeowners with the money they need to fix their homes. It is an unsecured loan, meaning that you will not need to provide collateral to secure it. Simply put, you will not be putting your house at risk by taking out a home renovation loan in Singapore.
It is important to emphasise that a home improvement loan is different from home equity and home refinance loans. These loans are more mortgage-loan oriented, meaning that they take longer to repay, involve larger amounts, and are not open-ended. Furthermore, they are also harder to obtain compared to home renovation loans.
Banks require you to be specific about the targeted maintenance project before approving the best renovation loan in Singapore in 2023. For example, are you interested in repainting the house, fixing the roofing, redoing the electrical system, creating new extensions or plumbing lines? The amount you can borrow for renovation works varies from one loan provider to another, and it is advisable to compare different offers.
What Can You Use a Home Renovation Loan For?
Most homeowners go for renovation loans in Singapore to handle the following major repair and restoration works on their premises:
Fixing Crumbling Roof
If you notice signs of crumbling, leakage, or gaps on your house roofing, make sure it is checked by a professional to establish the extent of the damage is crucial. In that case, go for a renovation loan in Singapore to have it fixed.
Restoring Dilapidated Flooring
One of the parts of your house that endures constant stress is the flooring. If you notice signs of strain, crack, or dent in the floors of your home, it is important to fix them immediately. Here are some of the things you need to think about when looking for the best renovation loan in Singapore in 2023 to improve the floors.
If your floor is exposed to moisture, consider using water-resistant options, such as vinyl and tiles.


Install floors that can withstand constant wear and tear in high-traffic areas.


Factor the occupants of the room when renovating the floor. For example, laminate flooring works best for kids' rooms, while those with better traction are recommended for the elderly's rooms.
Repainting Worn Out House Walls
If your house's painting has started fading off because of dirt, sunlight, or chemicals, repainting it can be an expensive undertaking. Using an in-house renovation loan in Singapore makes it possible to buy quality paints and work with professionals to give your walls a fresh look.
Expanding Your House
Did you buy a one-bedroom house, but the family has now grown and needs more space? Are you thinking of renovating the house to include new facilities, such as patios, garages, or a home office? If the answer is yes, a home renovation loan will come in handy to help you create new additions.
If you are looking forward to selling your home, expanding it can make it more attractive and fetch a higher price tag.
Repairing Damaged Plumbing System
The plumbing network helps to move clean and hot water in your house. It also directs dirty water from the house to the septic or municipal drainage system. Damages such as blockages or leakages can compromise the efficiency of the plumbing system or damage other facilities.
Although fixing plumbing line problems can be expensive, it is important to do it without delay to avoid further damages. For example, if you fail to fix leaking water lines, it can cause flooding in the house.
Fixing Damaged Electrical System
If your house's electrical system is faulty, it can compromise your ability to use all appliances, such as refrigerators and air conditioning systems. If you fail to address the problem urgently, it can even cause a fire in your house. The main challenge with electrical work is that it requires a skilled workforce, which can be pretty expensive. This is why considering an in house renovation loan in Singapore would come in handy because you finish the renovation and get to repay the loan in instalments.
Remodelling the House
A carefully remodelled home with the help of a renovation loan can help your house to sell faster and fetch a better price on the market.
Fencing and External Works
When someone comes to your home, the first thing that captures the mind is the fence, and you want it to be as impressive as possible. The fence also helps to improve the privacy and security of the house. The best renovation loan in Singapore in 2023 can also be used for repairing damaged fences or installing a new one.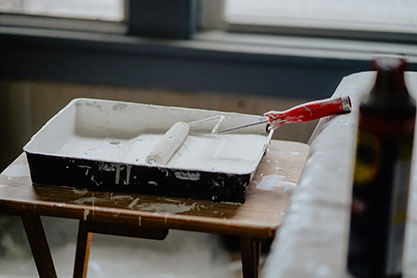 How to be qualified for the Best Renovation Loan in Singapore in 2023
When you decide to apply for the best renovation loan in Singapore, the first step should be checking eligibility. Although the eligibility requirements often vary depending on the selected bank, here are some of the most common ones:
| | |
| --- | --- |
| Qualifications For The Best Home Renovation Loan  | Details  |
| You Must be the Property Owner | Home Renovation loans in Singapore are only available to property owners. You must present proof of ownership. |
| You are a Singapore Resident | Home renovation loans are mainly for Singaporeans aged between 21 and 61 years old. However, homeowners that hold a Permanent Residency might still be able to get it from banks. |
| Meet the Requirements for Minimum Annual Income | Most financial institutions and banks in Singapore demand homeowners to have a minimum annual income of $19,200 to up to $30,000. |
| Having a Good Credit Score | Because of the unsecured nature of renovation loans in Singapore, loan providers determine borrowers' creditworthiness with credit ratings. |
Consider working on improving your credit score to avoid a higher interest rate before applying for a renovation loan.
What You Need to Think About when Applying for a Home Renovation Loan
If you want to apply for a renovation loan, it is important to look at it like other types of loans. This implies that once you get the loan, the journey of repayment commences. Here are the main things to think about when applying for the best renovation loan in Singapore.
Interest Rate
After a renovation loan is approved, you will be required to repay the principal plus the interest. Therefore, you should target identifying a renovation loan with the lowest interest rate to keep the overall cost of credit low. Comprehensively review and compare the interest rates from different banks and financial institutions and work with the more affordable ones.
Loan Repayment Duration and Schedule
In addition to the renovation loan interest, you need to also think about the loan tenure. Although longer loan tenure is likely to pull down the monthly payment amount, it will also increase the total amount payable. So, consider going for a loan tenure that will not strain your finances.
Your Capability to Repay your in-house renovation Loan
As you think of applying for the best renovation loan in Singapore, it is important to answer the question, "What can you afford?" Even when the loan provider is willing to release more money, your focus should be on the ability to repay. Factor other financial needs, such as rent and utility bills, to determine the overall amount that you are willing to commit to loan repayment. This will be a great time to relook at your monthly budget to determine what you can repay without causing a lot of strain on your finances.
When evaluating your ability to repay an in-house renovation loan, it is also important to consider other debts that you are repaying. Do you have a mortgage or credit card loan? Try to limit the amount of income going to pay debts to about 35%.
Using the Renovation Loan to Improve Your Credit Score
Although you are adding another debt, it can actually work to your advantage by improving your personal credit score. Credit reference agencies use multiple parameters, including your ability to repay loans on time and credit mix.
If you stay focused on clearing the renovation loan by paying all the monthly instalments on time, it might help to raise your credit score by a few points. Also, if you already have other types of credit, such as credit card loans, securing a renovation loan will enrich the credit mix and improve your credit score.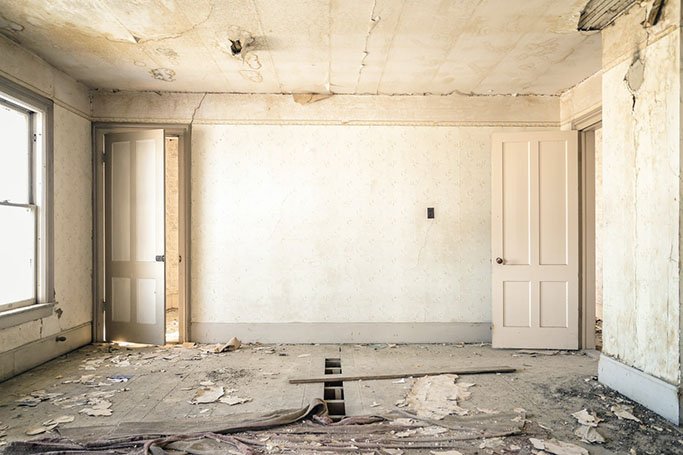 Fast Processing for Loans
If you are applying for the best renovation loan in a hurry, look for a bank that can process it as fast as possible. For example, if your roofing is damaged and needs urgent repairs, a bank that is able to assess your application, book you in for final approval, and release the funds within a short period of time (preferably within 24 hours), is preferred.
Good Customer Support
One indicator of a good financial organisation is outstanding loan agents or customer support. The best renovation bank should, therefore, have professional support in helping applicants go through the application process in a fast and hassle-free way.
Remember that Lendela's experienced Customer Service Team always is available to help you no matter which bank you select to get your home renovation loan. We will stay by your side and assist you with any type of inquiry, from initial application to disbursement.
Reading Reviews from Past Clients and Experts
One of the best ways of identifying the best renovation loan in Singapore provider is checking what past clients had to say. You can narrow it down to the banks you are choosing between and visit their client feedback pages on their websites. Past users provide a lot of information that can help you to make the decision on which bank to actually borrow from.
When reading feedback from past users, it is important to be careful because some organisations might try to influence what people write. So, even when past users recommend a specific loan, you need to carry out due diligence.
Certification
To avoid falling into the wrong hands when it comes to loan providers, it is always advised to use those who are certified and registered under the financial ministry of Singapore.
These organisations tend to have strict and rigid rules and regulations that are outlined in their licenses. Therefore, you should always start by confirming the license number of the financial institution before signing any type of loan.
Ability to Refinance the Loan
If your credit score improves significantly after getting a loan, some providers of the best renovation loan in Singapore may agree to refinance it. Refinancing allows you to enjoy lower interest rates and make some savings on loan repayment.
Steps Needed to Get a Home Renovation Loan Singapore
The process of applying and getting your home renovation loan approved in Singapore may be a lot easier than you anticipated. However, it is important to ensure you do your research well and follow these six main steps:
Be Specific about Your Need for Home Renovation Loan
Improvement loans in Singapore are tied to specific maintenance projects, such as roofing repairs or building an extension. Therefore, it is advisable to make your loan application as specific as possible about the project the cash will be directed to (this information will be provided in the application form on lendela.com). You might even consider providing a checkup report and recommendation for repairs. With such details, the bank will be left in no doubt that the money will go to improve the value of the house.
Specific Amount Needed for Renovation
Although most loan providers are likely to have dealt with renovation loans before, the associated costs of maintenance are likely to vary from one house to another. Try as much as possible to capture the cost of renovation for your house.
The best way to go about it is by doing your homework well to determine the actual cost of the anticipated repairs. For example, if you need to redo the house wiring, consider working with a technician to get a quote for the job. To increase the chances of having the in-house renovation loan approved, ask the technician to provide a further breakdown so that the cost of materials and labour are easy to identify.
Check Your Credit Score
As we highlighted earlier, renovation loans Singapore are unsecured forms of credit. Therefore, the approval is also pegged on your credit score. As a result, it is crucial to ensure you check your credit score and ensure it is okay before making the loan application.
Because your credit score is calculated by credit reference agencies that rely on third-party organisations, such as financial institutions and banks, it is not uncommon to find the report having some errors. Whether the errors arose from data entry or omission, checking the report thoroughly can help to identify them. Then, ask the credit reference agency to correct the information on the report and recalculate your score.
Check Offers from Different Banks
To get the best renovation loan Singapore, you should compare offers from different banks to identify the best option. The best home renovation loan Singapore should be easy to apply and have low-interest rates. Furthermore, it should not come with hidden costs that can increase the amount payable. Use our service to easily compare multiple renovation loan offers online in your Lendela account. What offers do financial institutions have? How do they compare with those from banks, and other leading loan providers in Singapore?
Prepare and Present Your Documents
After applying for the best renovation loan in Singapore via Lendela, some banks may require you to submit certain documents, including the following:
A copy of your original National Registration Identity Card.


A statement showing your contribution to the Central Provident Fund (CPF) for at least six months preceding the date of the home renovation loan application.


Your three (3) latest pay slips.


Proof that you are the owner of the property.


A quotation from a contractor who will handle the renovation project when the loan is approved.
The best home renovation loan allows you to restore the home into the paradise of your dreams as you repay in instalments. If you are planning to sell the house, the loan will also come in handy to help improve its value.
Use the above guide to identify the best renovation loan provider via Lendela, apply with us in a few minutes and get the loan approved. Then, use the funds to make your home more enjoyable to live in.
A home renovation loan is a great tool for homeowners as it supplies them with all the money they would require to fix their homes.
As it is an unsecured loan, individuals would not require any collateral or security provided against the loan. In simpler terms, there is no risk involved when using a home renovation loan.
When searching for the best renovation loan in Singapore, it is important to think about certain factors that can influence your final decision. Some of these factors include interest rates, your monthly income, tenure of the personal loan, cost, processing, documents required etc. These elements also serve as a comparison basis to find the best renovation loan in Singapore.
Best Renovation Loans In Singapore In 2023
Lendela

DBS Renovation Loan

POSB Renovation Loan

A one-stop, transparent loan service provider with solid partnerships with trusted banks and financial institutions.

Provides personalised and pre-approved offers to help users to find the best-suited renovation loan offer in Singapore.

The best-known, lowest interest rates for home renovations loans in Singapore compared to other financial institutions. They also provide a flexible repayment structure and a quick loan reimbursement schedule.

To qualify for a DBS renovation loan, the individual should have an annual earning of $30,000 or more and aged at least 21 years old.

Extolled for its versatile coverage and flexible repayment procedure, the POSB Renovation Loan covers any sort of expenditure related to electrical works, flooring, cabinetry, tiling and even more.

The income margin is relatively low as well when it comes to eligibility. The applicant should earn no less than $24,000 annually and be over 21 years old.
Ready to find the Best Renovation Loan In Singapore?
On the whole, finding the right loan provider for your loan is a crucial step in the overall process. However, we recommend you try some of the services offered by the brands mentioned above as they are some of the best out of the entire lot when it comes to finding the best renovation loan in Singapore.
We advise the applicant to carefully compare and contrast the interest rates, loan amount, monthly income, the cost and processing fee, the application process, as well as the documents required when searching for the best renovation loan in Singapore.
Key Takeaways
A home renovation loan in Singapore funds homeowners to fix household issues or construction.
Borrowers are usually Singaporean homeowners that meet a minimum financial requirement with a decent credit score.
When applying for improvement loans in Singapore, try to elaborate on the exact purpose of the renovation with details since the loans should be tied to specific maintenance projects.
Factors in interest rates, your monthly income, tenure of the personal loan, cost, processing and documents required before submitting a renovation loan application.
Lendela, DBS and POSB are some of the best renovation loan providers in Singapore.