As the name suggests, renovation loans refer to loans that are sanctioned for the up-gradation and modification of an existing property. Below is a comprehensive guide to provide you with insight into various options for an in house renovation loan in Singapore.
Making the right upgrades to your home can increase its total resale value, but it can be an exhaustive and capital-intensive project. Taking an in-house renovation loan allows you to finance the necessary repairs and upgrades on your roof, kitchen, bathroom, etc. if you are short on funds.
In Singapore, apartment renovations usually tend to range from $10,000 to $100,000 depending on the task under consideration. The interest rate of a renovation loan in Singapore can vary.
Due to this reason, many certified financial institutions and banks in Singapore offer their customers unique renovation loan programs that help them to achieve their dream homes.
COMPARE IN HOUSE RENOVATION LOANS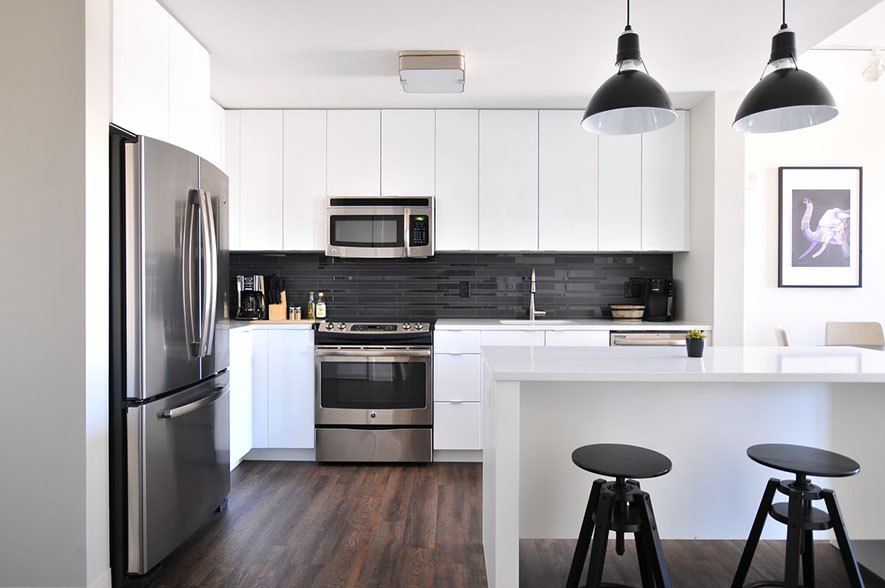 What Is The Main Purpose of An In House Renovation Loan In Singapore?
An in house renovation loan in Singapore is used for modification purposes only. In other words, individuals cannot use this loan to pay their home loan or mortgage or buy new furniture or appliances.
Some of the things you can do with the renovation loan include wall painting, external additions such as fences or roofs, bathroom renovations, carpentry, or even electrical jobs.
Benefits & Drawbacks of In House Renovation Loan In Singapore
Benefits of In-House Renovation Loan

Drawbacks of In-House Renovation Loan 

Allows individuals to borrow more money, as it is based on the expected value of modification for their home

Home renovation loans tend to have lower interests, which leads to a decreased expenditure for the user

In house renovation loans have a larger tax deduction

Not all banks and financial institutions offer in house renovation loans

Renovation loans required more preparation and individuals have to prove that the home will have high value to justify the overall cost and expenditure of the renovation

It takes longer to become eligible for an in house renovation loan, as multiple people are involved in the approval process
Differences Between Personal Loans and In House Renovation Loans
Personal loans and in-house loans are similar in many ways, but it is important to note the slight difference between the two. Many individuals often confuse the benefits of personal loans with in house renovation loans.
Differences

Personal Loan

In-House Loan

Usage

For a wide variety of purposes such as pensive purchases, education, etc.

Greater flexibility

Solely availed to modify and upgrade an individual's home

Interest Rate

Starts from 4% end below per annum

Starts from below 3% per annum

Eligibility

An individual must be between 21 to 65 (61) years old

Have a minimum income of ca. $20,000 per annum

In addition to minimum age and income requirements, an individual must be a legal homeowner
Eligibility of Renovation Loans in Singapore
To be eligible for an in house renovation loan Singapore, they need to satisfy specific criteria. The primary purpose of such criteria is to showcase their property ownership to banks and financial institutions. The main criteria to avail of an in-house renovation loan in Singapore include:
An individual must be 21 or older and either a permanent resident or a Singaporean

He/she must be the sole owner of the property that is under consideration for renovation

He/she must fall within the minimum income threshold
You should note that individuals must show key documentation to banks and financial institutions to obtain the most suitable in house renovation loan for their needs and requirements. These include their monthly income sheets, their past loan documents, etc.
Documentation Required For A Renovation Loan In Singapore
If you are on the hunt for an in house renovation loan Singapore, you need to have a few documents to help you apply for it. Typically, you will need the following documentation:
Your identity card or NRIC

Proof of residence, such as rental agreement

SingPass

An invoice from your renovation vendor

Verification of employment

A copy of the OTP (Option to Purchase) of the home you are renovating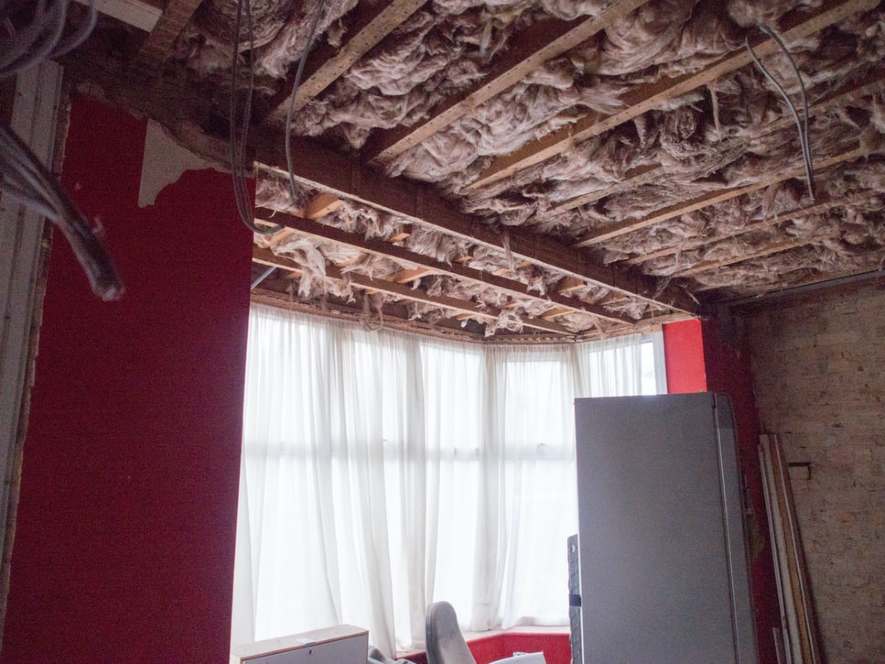 Factors To Consider When Choosing An In-house Renovation Loan in Singapore
Renovation loans in Singapore tend to differ in terms of interest rates and income requirements. Thus, it is recommended to think about a few crucial animals when selecting the best renovation loan in Singapore for you.
Below are a few factors to consider when choosing the best in house renovation loan Singapore.
1. Loan Amount
The first and foremost factor that you need to think about is the loan amount. One way you can do this is to identify those parts of your home that require immediate renovation and determine how much it would ideally cost you to get them done.
In simpler terms, you need to decide your budget based on how much work has to be done.
For instance, Housing Development Board flats owners in Singapore tend to set an ideal budget of $30,000 to $60,000 on average for their renovations. This scale is formulated to cover all of their essentials.
Apart from that, you should note that renovation loans in Singapore are significantly dependent on the loan amount. Hence, if your plans have exceeded your budget, you would have to pay the remaining charges out of your pocket. Due to this reason, it is often advised for individuals to stick within their budget and make their budget manageable before submitting their application.
In addition to the budget of the loan, you also need to contemplate its tenure and processing, and repayment structure, to make it the best for you.
2. Renovation Loan Interest Rate Singapore
In addition to the loan amount, an in house renovation loan Singapore is highly influenced by the interest rate. Please check our renovation loan Singapore calculator to learn more.
When borrowing from banks and financial institutions, you should always opt for the option with the best interest rate for your renovation loan. In addition to the loan rate, you should also keep an eye out for the duration of the interest.
In other words, you need to know whether or not the rates are done on a monthly or yearly basis. This would help you figure out how many instalments you will be paying and the total amount of the loan borrowed.
3. Loan Provider
Another critical element to ponder upon for an in house renovation loan in Singapore is the loan provider. When compared to the other factors, this is perhaps the most important one out of the lot. A certified loan provider will always be lending you the best interest rates, flexibilities, as well as low upfront fees for loans. On the contrary, a bad loan provider would charge hidden fees and other rates not mentioned in the contract before signing it.
Therefore, experts and professionals often advise selecting the bank or financial institution that is certified, licensed, and registered under the registry of financial institutions in Singapore. In addition, you should always have thorough research on your loan providers and carefully find out if they are legitimate or not. Try taking a look at online lenders or banks with positive reviews.
Your lenders should always check the boxes in terms of trustworthiness, reliability, and credibility for your best interests.
4. Fees
The last but not the least factor to consider when searching for the best in house renovation loan Singapore is fees.
You may often encounter that unscrupulous financial institutions have added additional fees not spoken off until the contract is signed. Unfortunately, this can cause you more harm than benefit. Hence, you need to constantly seek clarification related to all fees and charges associated with a lender and the contract to avail the lowest possible rate for you in your best interest.
In-House Renovation Loan in Singapore : Application, interest rate and dream house
If you have decided that your home requires a renovation, it is advised to find a renovation plan from a trusted bank or financial institution that best suits your needs and makes you one step closer to achieving your dream home. Lendela is Singapore's leading personalised loan comparison website, helping you easily find pre-approved and personalised in-house renovation loans from trustworthy lenders.
A helpful tip would be to think about the following factors when comparing in house renovation loans in Singapore: Your monthly income, interest rate, processing fees, other application charges, loan tenure, repayment structure and method (i.e. online, cheque, cash), as well as documents needed.
Click here to compare home renovation loan offers now.
Key Takeaways
An in-house renovation loan in Singapore is a type of loan designed to help homeowners finance renovations and repairs to their existing homes, allowing homeowners to borrow money for the cost of improvements without having to take out an additional mortgage or refinance their current loan.
In-house renovation loans, when used properly, can increase the resale value of an individual's home. As such, interest rates are usually lower and there is a larger tax deduction.
When choosing an in-house renovation loan in Singapore, one should carefully consider the loan amount, interest rate, loan provider, and additional fees.
Lendela helps you compare and find the best personalised home renovation loan offers in Singapore.