A home renovation loan is an unsecured personal loan that helps meet the needs and requirements of modifying your home. It is often termed a home improvement loan. In simpler terms, a home renovation loan provides individuals with the required amount of money to upgrade and fix the home.
We have designed this comprehensive guide to equip you with all the information you need about a renovation loan, as well as discuss the important components of any renovation loan Singapore calculator including interest rates offered by various banks to find the best one for you.

It is important to highlight the differences between home refinance loans and home renovation loans. Unlike home renovation loans, refinance loans are much more mortgage-oriented, as they take longer to disburse. Furthermore, these types of loans are relatively much harder to apply and avail.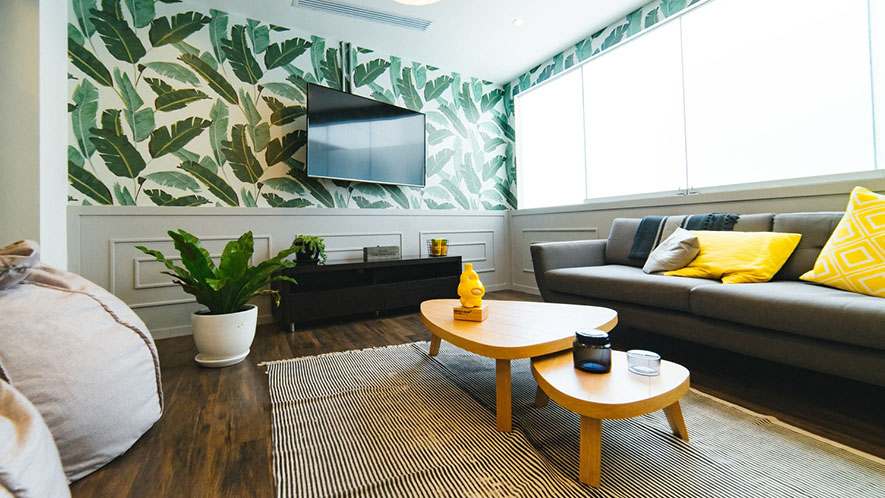 Renovation loan Singapore calculator : Uses of Renovation Loan
In Singapore, most homeowners apply for a renovation loan to treat the following works.
1. Roof Fixing
One of the primary uses of a renovation loan is to fix a crumbling roof. If the roof of your house is damaged, it is important to get it fixed immediately. As the roof is the primary layer of protection for your house, it can get damaged quite easily due to exposure to erosion and weathering.
Furthermore, roofs are much more prone to wear and tear, leaks, rotting, or loose joints. Once you witness search problems, it is important to take immediate action by applying for a renovation loan to get it fixed.
Renovation loans in this case will not only help you to fix the problem but also ensure that you receive professional and expert services at all times. That's why a Renovation loan Singapore calculator is key to find the best one.
2. Painting walls
If the walls of your house have started to fade due to chemicals or dirt, repainting them is not an easy job. It requires professional advice and is quite expensive to undertake.
Therefore, applying for a good renovation loan will help you work with professionals and buy quality equipment to give your walls a fresh, clean aesthetic.
3. Expansion
Renovation loans are quite handy when deciding to expand your house. If you're on the verge of growing your family, a home renovation loan will help you finance your project, and add new facilities to your homes such as an office, extra bedrooms, backyard, garage, etc.
Plus, a home renovation loan is a great tool to upgrade the interiors and exteriors of your home to increase its final value. If you wish to sell your home in the future, expanding it can improve the overall aesthetic appeal, and fetch you a higher price point.
4. Improve Plumbing System
For any home, an efficient and effective plumbing system helps with the movement of water throughout your house and the drainage.
Blockages or leakage can have a drastic impact on the structure of a plumbing system, as well as damage other parts of your home. Hence, it is important to repair these damages to avoid fatal problems in the future.
5. Fix Electric Damages
Renovation loans are extremely useful for fixing your home's electrical system. When you fail to address problems faced by appliances such as air conditioners, microwaves, refrigerators, etc, it may be quite hazardous, as they can cause fires in your home.
The main obstacle with any type of electrical repair is that it demands professional and expert advice, which can prove to be expensive. Thus, a renovation loan will help you in such kinds of situations.
6. External Work
Last but not the least, a renovation loan is useful for installing fences or other external repairs. They are a great tool to repair a damaged one or install a new fence.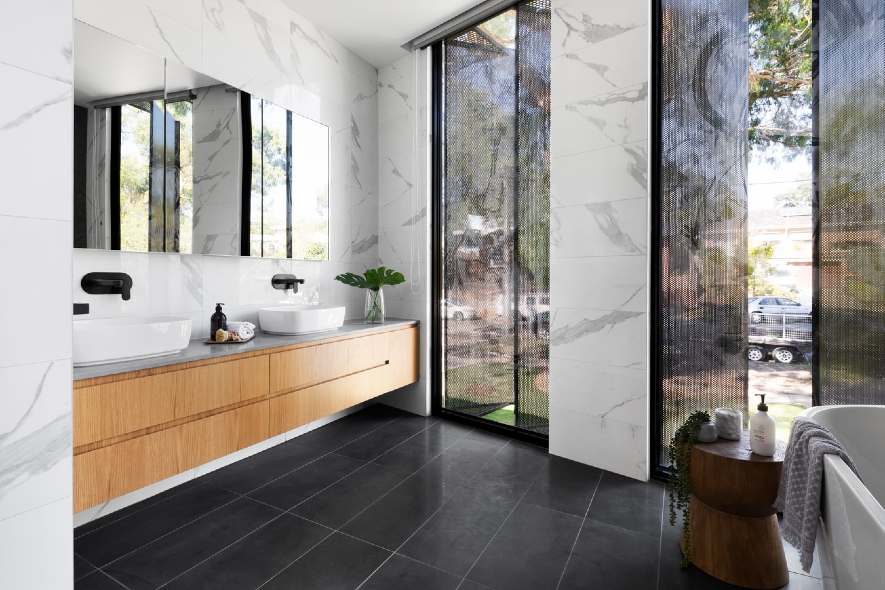 Components Of A Renovation Loan
For any type of renovation loan Singapore calculator, there are certain crucial components that play a pivotal role in deciding the best one.
1. Interest Rate of a renovation loan in Singapore
The first and foremost factor that is essential for any type of renovation loan Singapore calculator is the interest rate. Once your home renovation loan is approved, an individual must repay the original amount along with interest.
Your main objective, when it comes to a loan's interest rate, should be to select the best renovation loan in Singapore that has the lowest interest possible. This will help keep your overall cost of credit quite low.
A helpful tip for you would be checking different lenders and their interest rates and seeing which one works best for you by using a renovation loan Singapore calculator before committing.
2. Tenure of Loan
Apart from thinking about the interest rate of a loan, you would also need to think about the overall tenure of the loan stated by the bank. The best part about home renovation loans is that individuals can get funds from a reputed financial institution or bank for a major project, but the repayment is structured and broken into monthly instalments.
Therefore, you need to look for a loan tenure that will not hamper your finances.
3. Capacity To Repay Loan
When thinking about any type of renovation loan, individuals are always anxious about whether or not they can afford the loan. As a borrower, your main focus should be on the ability to repay the loan.
Any type of renovation loan Singapore calculator takes into account your financial needs such as monthly income, rent, bills to determine the maximum capacity of loan repayment.
How To Acquire A Renovation Loan in Singapore? Which interest rate?
A renovation loan in Singapore is easy to apply for and avail. To get your dream loan, all you have to do is follow the six key steps.
1. Understand Your Needs and Requirements
The first and foremost step in acquiring a renovation loan in Singapore is to have a clear understanding of your needs and requirements.
As these types of loans are quite specific in nature, it is advised to make your application as specific as it can be. You can even try to provide a check-up report of your monthly income. This will give lenders trust and loyalty in the value of the money, and help you find the best offer for you based on the result acquired on the renovation loan Singapore calculator.
2. Loan Amount
A renovation loan Singapore calculator will also take into account the exact size of the loan. In addition to your needs and requirements, you need to decide upon the exact amount of money you need for the overall project. Even though most lenders have previously dealt with renovation loans, they tend to vary from one house to another.
To increase the chances of getting your personal renovation loan approved, ask your local technician to provide a detailed breakdown. This way, banks and financial institutions can easily identify the total cost of raw materials and labour and approve the loan accordingly.
3. Credit Score
Moreover, you need to have a great command of your credit score. As mentioned above, a home renovation loan is an unsecured form of credit. Thus, its approval is highly dependent on your aggregate credit score. Plus, it is important to note that your credit score influences the interest rateinterest rate of your renovation loan.
As a result, it is essential to have a thorough check on your credit score, before proceeding further with your loan application.
When it comes to a renovation loan Singapore calculator, credit scores are calculated with reference to any credit agency or a third-party organisation. You should always keep a check on the reports, as some errors can arise or omit during data entry.
In a nutshell, the credit score plays a pivotal factor for banks in the approval of your desired loan.
4. Analyse Offers From Different Lenders
To avail the best renovation loan in Singapore, it is important to consider various offers from an array of lenders. As mentioned above, you need to take up that loan offer that has a low-interest rate as well as an easy application process.
5. Documentation
Once you have selected your desired loan offer, you need to prepare a portfolio of documents for your renovation loan. These may include your national identity card, payslips, ownership of property, a Central Provident Fund (CPF) statement, insurance, mortgage bills, etc.
6. Renovate And Repay
The last but not the least step in availing of your home renovation loan is to renovate and repay. As you improve your home, try to develop a blueprint of the repayment plan. In other words, try to figure out a plan for the repayment of your loan to banks, along with any charged fees.
In addition, it is essential you stick to the discussed monthly payments to avoid fines and penalisation.
Renovation Loan Singapore Calculator : Ready to go?
With the help of this guide, you can avail the best renovation plan for you, as well as an easy-to-follow repayment structure.
We recommend the applicant carefully compare and contrast the interest rates, loan amount, monthly income, the cost and processing fees, and the application process.
Moreover, to apply for a loan, you need to ensure you have the necessary documents ready like insurance, mortgage, repayment of previous loans when searching for the best loan for them, as these are some of the critical components for a renovation loan Singapore calculator.
Make sure to keep the steps above in mind, and you will be on the right path to finding the best loan for you.