Thinking of proposing? Marriage and children around the corner? Or just looking to move out and live independently and away from your parents? Buying a home will be the most important financial decision you will make in your life. Unless you have half a million dollars sitting around or in your pocket, you would most likely need to take out a home loan.
It is important to plan and research sufficiently when you look to purchase the home of your dreams. Everyone wants a larger home with more facilities and to be convenient. But, you need to be disciplined in calculating costs to ensure long term affordability. This is especially the case because home loans generally could stretch for the next 20 to 30 years of your life and be a significant financial burden if not planned properly.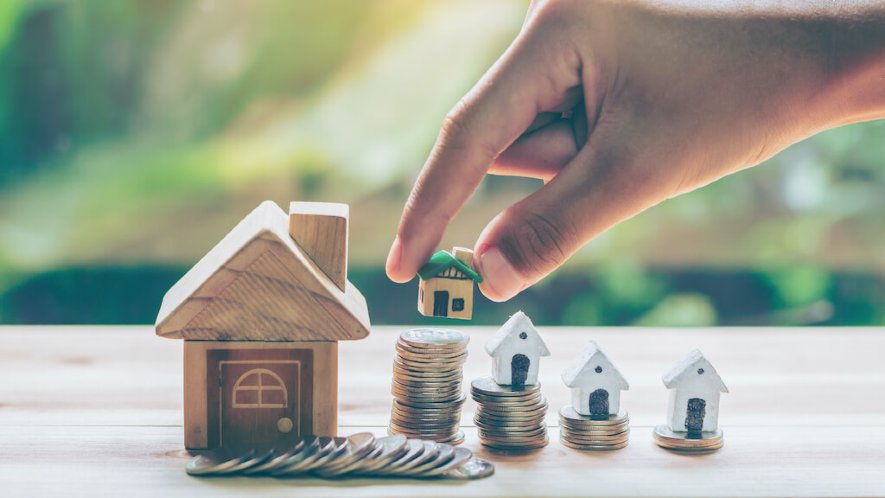 What houses can I afford (BTO, resale, sale of balance flats, ECs)?
The most important factor in looking for that dream home is price. You want to ensure that you can afford the down payment as well as the monthly loan repayments. Also, you would want to consider the potential resale value of the property. For HDBs, you would need to have fulfilled the Minimum Occupation Period (MOP). Don't forget about your credit score as well.
Obliviously, convenience and accessibility are also important factors when choosing a home. Having said all this, you will need to weigh these convenience factors and monetary costs to conclude on a location.
Let me give you a rundown of different type of housing based on general affordability.
1) Build-To-Order (BTO) flats
Probably the most talked about term for new couples or young families. It is generally the cheapest option as they are new flats and are only built when occupancy is full. BTO flats are generally considered the cheapest as the land is subsidised and flats are sold at almost cost price. Hence, after a MOP of 5 years, you could expect the price of the home to appreciate by 30% or up to 100% dependant on location and market conditions.
Don't get too excited though, there are many restrictions on selling your BTO flat upon maturity. Obviously being a new flat, you would need invest on new furnishing and everything else in between. Depending on your taste and preference, the cost could balloon and rise tremendously.
2) Resale flats
Resale flats are probably the next most common due to their fluctuation in price. Despite measures taken by the government to reduce volatility in price, resale flats are on the secondary market and are subject to market forces. This could either be a good or bad thing as you could profit or lose money depending on the market situation at the time of buying and selling.
So, speak to a property agent with good know how on market conditions to ensure you are getting the best deal for your buck. Alternatively, you can use free online market platforms which help connect buyers and sellers to save on agency fees. Some pros about resale flats is you would have more options and flexibility on location and there is no need to wait 4-5 years for the flat to be built unlike BTO flats.
However, resale flats in mature estates (i.e. Toa Payoh, Geylang) usually fetch a higher price compared to non-mature estates (i.e. Punggol, Chua Chu Kang). Also, proximity to amenities like shopping centres, MRT station, parks and even waterfront views carry a higher price. An added benefit is that you could save on design and furnishing if there is furniture left from the previous owner.
3) Executive Condominium (EC)
Executive Condominiums (ECs) are basically HDB 'condominiums' which fill a gap in the market for consumers who hit the income ceiling on HDB but cannot afford private property just yet. But in recent years, this niche has grown in number to about 14,000 units as of 2017.
ECs start as subsidised housing sold by HDB and get privatise after 10 years. Being a 'condominiums', it comes with its perks such as the use of private developers for the design of interiors and exteriors. Also, these homes usually sell a lifestyle associated with condominium living which starts with a fanciful condominium names.
Obviously, there are practical benefits to a condominium like a full suite of amenities (i.e. swimming pools, basketball courts, gyms, etc) as well interiors been fully furnished with cupboards and washrooms. However, new ECs generally are built in non-mature estates like Punggol, hence convenience and accessibility may not be its best feature.
However, the government has instituted much legal restrictions on selling these properties to prevent a housing bubble crisis. Firstly, the minimum occupancy is for the first 5 years. Next, you can only sell the property to Singaporeans or Permanent Residents (PRs) from year 6 to 10. After year 11 the EC becomes "fully private" and can be sold to anyone including foreigners and companies. To conclude, there is big financial upside to owning a EC despite its initial price tag as it can increase in value two to three-fold over the next 10 - 20 years.
Other than subsidised housing provided by HDB, there are many more private houses ranging from condominiums all the way to large bungalows. Prices of condominiums usually are categorised by locations and convenience to the central business district (CBD).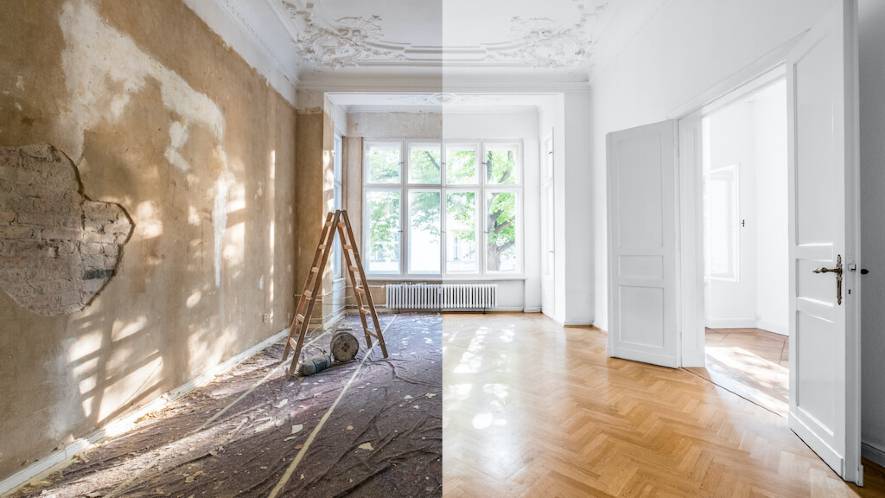 The table below are a rough guide on average prices of various houses based on certain assumptions made.
Assumptions:
10% down payment of property price (HDB homes), 20% down payment of property price (private homes)

25 years Loan tenure

Fixed Interest rate: 2.6% (HDB homes); 1.5% (private homes)

No grants

No other loans

Husband and wife have similar salary

HDB flat are average resale prices
Housing Type
Average Housing Price
Down Payment
Monthly Payment Required
Average Salary per Spouse
| | | | | |
| --- | --- | --- | --- | --- |
| 3-Room | $310,000 | $31,000 | $1,535 | $2,558 |
| 4-Room | $470,000 | $47,000 | $2,327 | $3,878 |
| 5-Room | $550,000 | $55,000 | $2,723 | $4,538 |
| Executive Apartment | $590,000 | $59,000 | $2,921 | $4,868 |
| Executive Condominium | $910,000 | $182,000 | $3,337 | $5,562 |
| Condominium (OCR) | $1,200,000 | $240,000 | $4,400 | $3,667 |
| Condominium (RCR) | $1,400,000 | $280,000 | $5,134 | $4,278 |
| Condominium (CCR) | $3,000,000 | $600,000 | $11,000 | $9,167 |
| Terrace Houses | $2,400,000 | $480,000 | $8,800 | $7,334 |
| Semi-Detached Houses | 4,100,000 | $820,000 | $15,134 | $12,612 |
| Bungalow | $10,600,000 | $2,120,000 | $38,867 | $32,389 |
| Good Class Bungalow | $21,300,000 | $4,260,000 | $78,100 | $65,084 |
Source: HDB; URA; Business Times
This table is only a rough guide can vary significantly especially when it comes prices of homes at the high end. Also, many assumptions stated are not realistic like having no grants for HDB flats and percentage downpayment each individual can receive. Monthly payments also varies individually based on how the loan is structured.
Dream big, spend small
When it comes to choosing the home of your dream, it is important to be ambitious in fulfilling your dreams but not to overstretch your budget. You would have to consider how much of a debt that you would be comfortable to live with for the entire loan tenure (check our article about renovation loan in Singapore).
It may not be a pleasant experience being financially tied for a long time. If the objective of a home is to allow to live comfortably, how can you live comfortably if you are constantly financially tied and cannot enjoy the finer things in life?
Having said this, we at Lendela are fully committed to help you get the best loan offer to get the home of your dream. Also, with our in depth comparisons categories, we provide you with all the finest of loan details for comparison so that you can make the best decision for you and your family.