Expecting your first child, getting your first big bonus, needing a car to fetch your in-laws? We all want or may need a personal car, but may not have the financial capacity to buy a car just with a snap of a finger. Even if you do not have the financial capacity to buy a car out right, do not let it stop you from achieving your dream of owning a car. You should consider taking up a loan to finance not just your new car, but the endless opportunities it may bring along with it.
Yes, we understand that it may be daunting to take a loan but with the right guidance and advice, you should not let that hinder you from achieving your dreams. In this article, we will break down what you need to know when taking a car loan in Singapore so that you can make an informed decision which hopefully can help you achieve your dreams of owning your own car. By the way, know more about why cars are so expensive in Singapore.
Firstly, you would need to know how much cars in Singapore cost. As stated, legally the maximum you can borrow is 70% of purchase price for a car with OMV below $20,000. However, do note that the bank may not offer you the full 70% due to your monthly salary, financial commitments and credit score. You are advised to be able to at least pay the 30% or more with cash for your new car as a downpayment.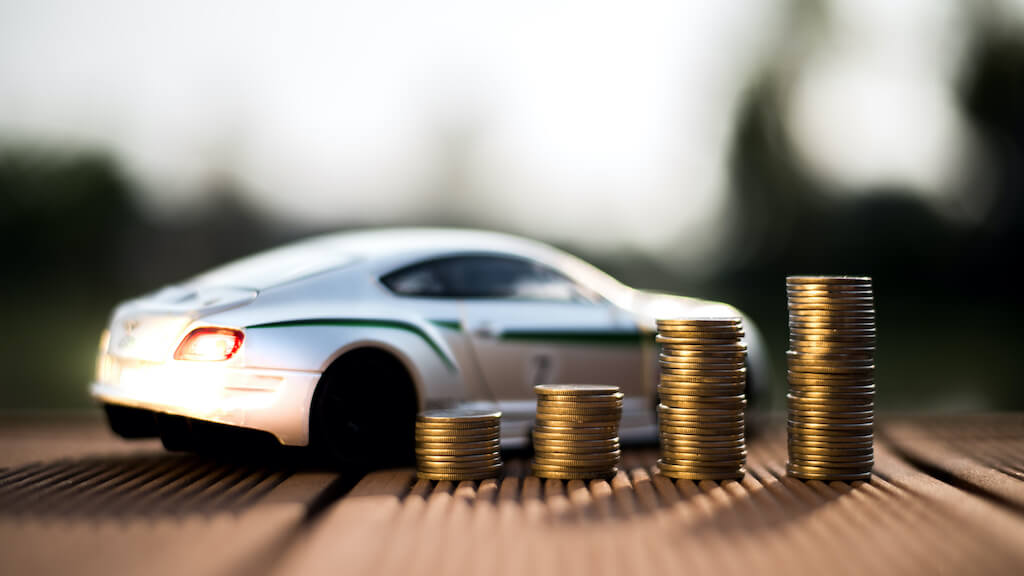 Loan options
Unless you have parents or friends which are willing to give you a loan for no interest, there are generally 2 options to get a loan.
Car dealers' in-house financing

Bank loans either self-sourced or through car dealer
The car dealer would prefer if you take up their in-house car financing option, which are partnerships with established financial institutions. Furthermore, they can make it even more attractive by artificially exceeding the 70% legal limit for a lower down payment. This is called overtrading and it is to artificially inflate the purchase price to allow for a lower percentage of down payment than usual. Hence it may initially sound attractive as you could be paying less upfront to get a new car. However, in most cases the interest rate is higher than the bank's interest rate making the total cost of the car higher.
Alternatively, your dealer will also recommend you a loan from a partner bank. Usually banks also have partnerships with car dealers and dangle enticing freebies. This usually entails a lower interest rate but higher down payment as they do not overtrade.
If you are really diligent and want to save every last penny, you could shop around and find loans directly from banks or financial institutions with an even lower interest rate. Direct car loans are offers directly from banks with a lower interest rate as they avoid paying car dealers their commission on each car loan. Check our car loan calculator in Singapore to anticipate your investment.
However, these deals are far and few between as dealers make it a lot more convenient administratively and dangle many freebies in their deals offered. We at Lendela can provide you with the right advice and best deal from all the major banks and financial institutions so you can save and fulfil your dream of owning a car.
For second hand cars (COE cars >10 years old) and certain China-made cars, some banks may not actually give you a loan. So, it is of importance to get loan approval in principle before you transfer ownership of the car to your name.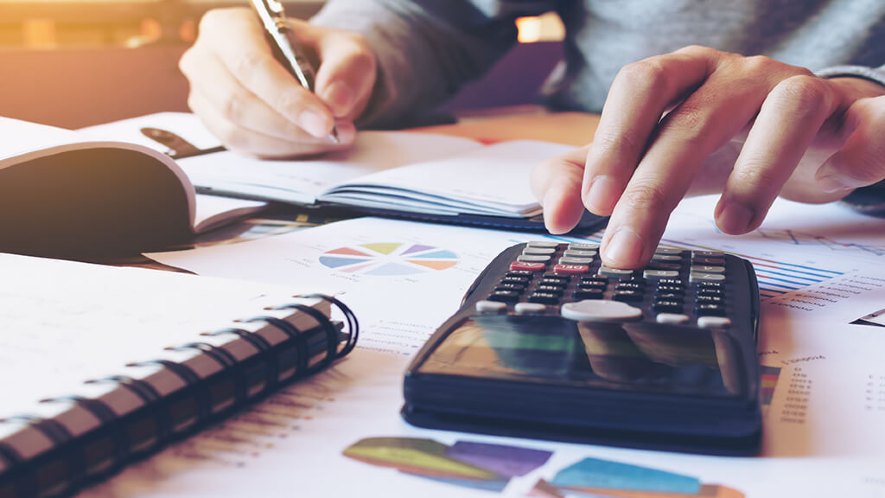 Interest rate
Most banks offer an interest rate of around 2.5-3% p.a. Here are some current interest rates of major banks and finance institutions.
Car loan
Interest rate
| | |
| --- | --- |
| DBS/POSB | 1.89% p.a. (online promotional rate) |
| Hong Leong Finance | 2.48% p.a. (new car) / 2.78% p.a. (used car) |
| Standard Chartered | 2.48% p.a. (new car) / 2.78% p.a. (used car) |
| OCBC | 2.78% p.a. (new car) / 2.98% p.a. (used car) |
| UOB | 2.68% p.a. (new car) / 2.78% p.a. (used car) |
Length of loan
Loan tenure for new vehicles general can be up to 7 years. However, for older or second hand vehicles the longest possible loan is until the vehicle reaches 10 years old. For example, if you are buying a 7-year-old car, the maximum loan tenure is 3 years. You may want a longer tenure to keep your monthly instalments down. But do remember, you will incur a higher interest level and thus a higher total cost. So, plan and consider an appropriate loan tenure which balances a comfortable monthly instalment while keeping the total cost down.
Extra cost
There is a Processing/admin fee of at least $200 for most major banks and financial institutions. But, this fee is usually waived when the loan amount is above $20,000.
Do read the fine prints and T&Cs of the loans. There are certain penalties when it comes to early settlement of loan and unpaid interest penalty. So be meticulous and READ the terms and conditions carefully so that you will not fall into a difficult situation throughout the loan tenure.
How do I apply and what documents do I need?
Before rushing out the door to get a loan do remember to do your own research. Here at Lendela, we can help you find the best loan offers with our in depth analysis between different loan offers and unbiased comparison. Always remember to do your homework and speak to your car dealer and/or bank to weigh all possible options.
When you are ready to apply be it online or in person, there are some documents that you will need on hand.
Vehicle Sales Agreement (if you have it)

Proof of employment and income history

Proof of existing financial commitments e.g. housing loan, personal loan
Vehicle sales agreement is a document which confirms the sale of the car. Proof of income and employment can include your salary payslip, company name, income tax statement or CPF statement. Financial commitments are documents related to your housing loan and any other personal loan.