Did you know that a detailed history of credit payment is on record and accessible by financial organisations, such as banks and insurance, and greatly impacts how they view you as a borrower? This might sound scary, but it is a fact of life in most jurisdictions across the globe.
Well, instead of getting scared, the best thing to do is to learn how credit scoring works and try to stay on the right side of the books. To get things right when it comes to your credit score, you need to start by getting your credit report.
In Singapore, the Credit Bureau Singapore is at the heart of the credit scoring system. It gathers and aggregates data from participating members, from banks to other finance-related firms, to prepare risk profiles of borrowers. Lenders use this profile to determine the amount they can lend you and interest to attach to loans. This post digs deeper into credit scores to determine why it is so important, the factors that affect them, and how you can improve yours.
A Closer Look at Your Credit Score
Your credit behaviour is presented as an aggregated score between 1,000 and 2,000. People on the lowest end of the spectrum, close to 1,000, are rated HH and considered high-risk parties.
Lenders in Singapore hold the view that such people can easily default on their payments. On the upper end, close to 2,000 points, you will be considered a low-risk party. Therefore, lenders will be willing to advance credit to you because they believe you will repay the money without defaulting. See the spectrum of credit rating in the image below:

Lenders in Singapore and across the globe factor the credit score when making their lending decisions for loan applicants. Other important factors that lenders consider when reviewing loan applications include income, employment status, and litigation information.
Another very important thing about your credit score is that lenders rely on it when deciding the interest to attach to a loan. If your credit score is rated poorly, lenders are likely to attach high-interest rates. Some lenders will even decline the loan applications unless you provide collateral.
Today, it is not just lenders who are interested in credit scores. Even employers are now turning to credit bureaus to try and gather more information about potential candidates. Therefore, you are likely to get declined for a job offer even if the papers indicate excellent performance but very poor credit score. Other areas where credit scores will come in handy include insurance and phone contract sectors. So, it would be best if you did everything possible to ensure your score is always good.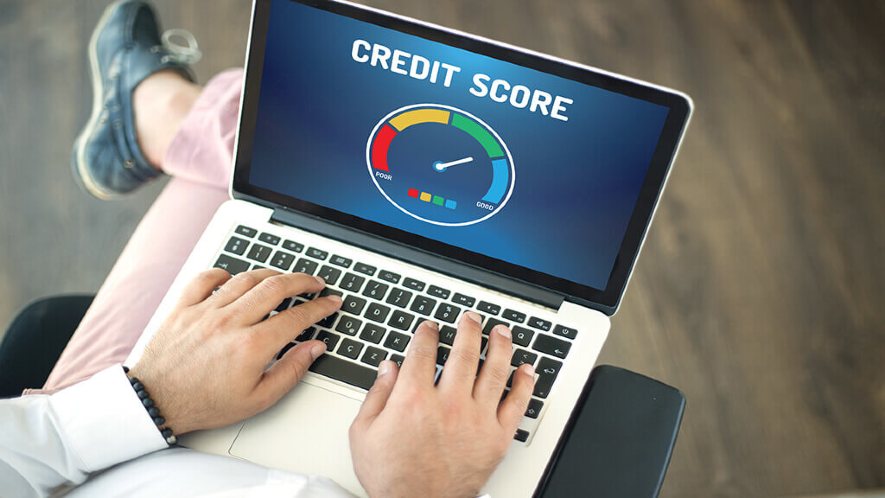 Get Your Credit Report and Credit Score
To get your credit score, you need to get your credit report in Singapore.
How to Get Your Report and Score
There are two main methods that you can use to get your credit score: The free method and the paid option. So, which one do you choose?
Pay for Your Credit Report
This is the commonest method that people use to get their credit scores in Singapore. You only need to send a request online from the Credit Bureau Singapore (CBS) to get the report. It costs about $6.4, which you can pay using a credit card, MasterCard, or Visa.
Get the Credit Report Free
Starting from April 2016, people applying for new credit facilities, whether personal loans or car financing in Singapore or wedding loans are entitled to getting free credit reports. Note that the credit report is provided to you whether the loan is approved or rejected. This initiative is meant to help consumers check and verify their consumers' ability to verify how complete and accurate the data provided in the report is.
Details Included in a Credit Report
In addition to showing your credit score, the credit report in Singapore will also capture the following information.
Basic personal data, such as telephone numbers and addresses.

A full record of all credit checks about you.

Your credit repayment information over the last 12 months.

Records of default, if any.

Bankruptcy records, if any, in the last five years.

Terminated accounts over the last five years.

The outstanding balances.

Credit limits.

Your credit score.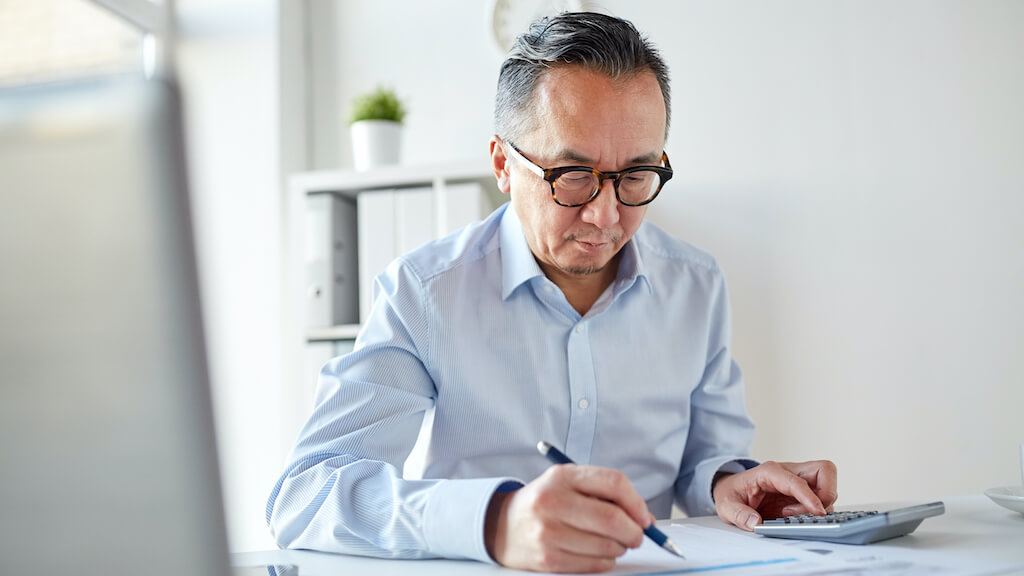 What to Do if You Disagree with the Report
As we mentioned earlier, the information captured on the credit report and used to calculate your score is sourced from third parties. This means that if one of the parties, such as a bank or insurance company, provides erroneous details about you, the same will go into the report and damage the score. So, if you notice such errors, you need to inform the credit bureau that provided the report. Then, the agency will:
Talk to the bank or insurance that gave the data so that it can provide the correct information.

If any amendments are made to the report, you will be notified about them.

So, go ahead and send the revised credit report with the new score to the bank that you had applied for a loan from.
How to Improve Your Credit Score
Now that you know how to check credit scores in Singapore, the next big question might be "How do I improve it?". We must indicate that it is not a one-time thing nor achievable in haste. Rather, you need to plan well, especially ensuring all the debts you take are cleared on time. So, here are some useful tips to help you improve your score and maintain it at its best:
Make Sure to Pay Your Debts on Time
Whether it is a personal loan or a student loan in Singapore, late repayment can significantly hurt your credit score. This is why you should always pay the debts in line with agreement with the lender. If there are challenges in repaying the loan, do not let the delay go beyond 30 days because it is likely to get reported to the bureau.
Go for Debt Consolidation Plans
If you find yourself engulfed by multiple debts, managing them can be challenging. Imagine having to juggle between five different debts, including high-interest credit card loans, alongside other regular chores. There is a risk of forgetting some, getting late with the monthly remittance, and incurring heavy penalties. If not addressed promptly, this problem can easily spiral and start affecting your score. To address this, you should go for a debt consolidation plan in Singapore.
Debt consolidation plans entail taking another loan to repay the existing debts so that you are left with only one low-interest debt. Remember that it does not in any way cut the total amount of debt. Instead, it only wraps them into one manageable loan. Within a short time, you will start noticing a significant improvement in your score.
Although most bills, such as utility bills, are not reported to the credit bureaus when paid on time, they can easily find their way if you lag behind. For example, a library fee that goes unnoticed can easily make its way to the report if it is referred to a collection agency. So, once you incur a debt, be it for a utility at home or office, paying on time can help avoid damage to your score.
Other important considerations are maintaining a healthy credit mix, avoiding making multiple loan applications in quick succession, and limiting the number of credit cards to one or just a few.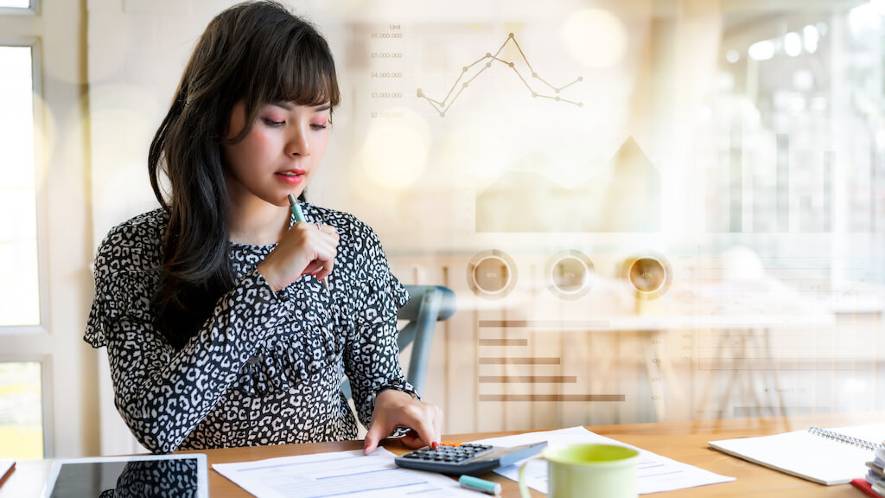 Why You Should Apply for a Loan in Singapore Through Lendela
As you can see, maintaining your credit score at its best is crucial for good financial health. One of the methods we have highlighted to help you improve the score is taking up shorter loans and repaying them to rebuild a positive history.
Indeed, you should not shy away from other types of credit, be it car loans or renovation loans in Singapore. What you require is to have a good repayment strategy and to use Lendela, Singapore's leading loan comparison company.
Lendela was designed to help simplify the process of the loan application. Instead of making multiple loan applications, which have a higher risk of getting rejected, you should use Lendela which is simple and fast. The process can be broken down into four steps:
Visit Lendela's website to submit a short application. Your application is forwarded to different banks and financial institutions simultaneously.

The lenders come back with their offers which are presented to you in your Lendela account.

You select the preferred offer and book an appointment with the selected lender online.

Sign the loan agreement and the funds are deposited to your bank account on the spot.
Do not let your credit score slip down because it is likely to have a huge impact on your finances and entire life. Therefore, you need to rethink your life by staying on top of your budget. When applying for loans, make it through trusted site comparison sites, such as Lendela. Then, repay the loan on time.