For many people living in Singapore, there comes a time when they want money to do something, but what is available is not enough. From paying for tertiary education to buying a car and meeting emergency costs, you need to have a way of raising additional cash, and one of the preferred methods is a personal loan. The lovely thing about taking a personal loan in Singapore is that you are allowed to pay in instalments, which mean the urgent expense is met, and payment is made slowly without resulting in major financial disruptions.
When you make up your mind to take a loan, another question that is likely to confront you is, "Where do I borrow the money?? In Singapore, most people turn to banks for personal loans, but did you know that there are many licensed financial institutions who are also ready to come to your aid? In this post, we take a closer look at financial institutions to help you answer the main question, "What is the difference between borrowing from a bank and borrowing from licensed financial institutions in Singapore?"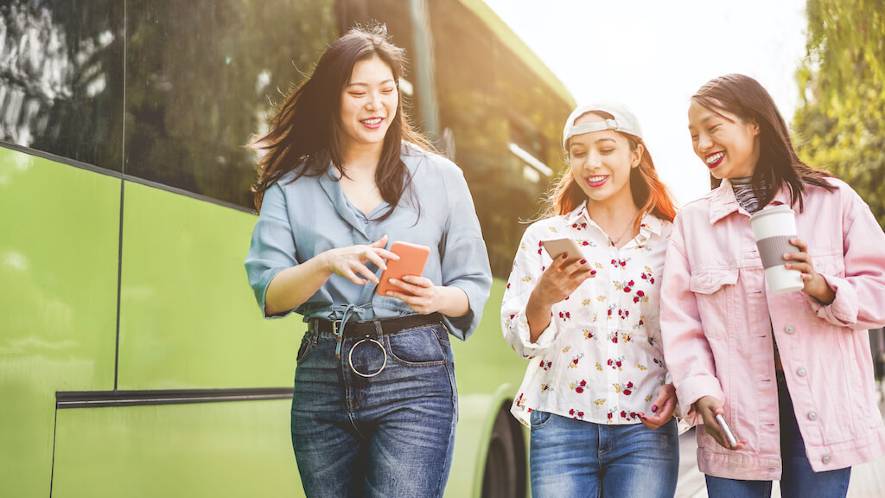 Licensed financial institutions and Unlicensed financial institutions
Before we can compare licensed financial institutions with banks, it is important to answer another question, "Are they the same as unlicensed lenders?" Unlicensed financial institutions, commonly known as "ah long," are known mainly for the wrong reasons, such as harassment strategies and high interest rates. However, licensed lenders are the opposite of "ah long."
Licensed financial institutions strictly follow the policies established by the Singapore government. Particularly, they have limits on what they can lend, fees, and interest rates. They sound so good. However, you need to be able to establish whether a financial institution is licensed or not by visiting the Ministry of Law website to see the entire list of those licensed to operate in Singapore.
By January 2019, the number of licensed financial institutions in Singapore was 156. However, it is always important to check the site because the number keeps changing with time as others join the market.
The MA and Rules
In Singapore, borrowing from a lender who is not licensed is considered breaking the law. The MA and Rules were drawn to protect borrowers by highlighting the maximum interest rates and late interest rates that a lender cannot exceed. Well, it is true that late interest rates can be high, but "ah long" charges are way higher.
According to the MA and Rules, unlicensed lenders are illegal and do not mind breaking the law when trying to recover money borrowed by clients.
For example, a lender will be breaking the law by using threatening, insulting, or abusive words or behaviour that can result in harm to the borrower or his/her family. However, loan sharks do not care about any of these, and it is a good idea to try and avoid them at all costs.
Make sure to take a word of caution when thinking of borrowing money because taking a loan from unlicensed lenders can have you barred from employment in the country. So, whether you get adverts or text messages from unlicensed financial institutions, simply ignore them or report them to the authorities.
When you work with a licensed financial institution, there are certain obligations that they follow strictly, such as maintaining high confidentiality. Therefore, you are sure that they will not leak your information to third parties or place banners all over the neighbourhood to shame you for failing to pay loans.
Personal Loans from Banks versus Licensed financial institutions
Now that you know the regulations that govern money lending, it is time to look at the main differences between getting a personal loan from a bank and a licensed financial institution. In most cases, licensed financial institutions are only willing to lend small amounts to borrowers. Simply put, they are small or medium enterprises that are unwilling to lose millions in the event that a client fails to pay.
When processing personal loans, financial institutions put a lot of focus on your income/ ability to pay. In most cases, the amount you can get can be as low as several bucks or approximately $2,000. So, let us see how this differs from a bank.
When it comes to banks, they are willing to offer higher amounts of up to $10,000 to borrowers. So, if you are looking forward to buying an asset worth, say $5000, a personal loan from a bank will be the better option. However, they tend to be slower when processing loans.
Another advantage of using a licensed financial institution is that they have fewer restrictions compared to banks. Indeed, banks would only lend personal loans to Singapore residents or employed people with an annual income of more than $20,000. In the case of a foreigner, he/she must have an annual income of more than $45,000.
When you decide to work with licensed financial institutions, most of them are willing to process the application fast. Indeed, some do not even scrutinise credit history, and your personal loan might be released in minutes. However, these privileges come at a cost. For example, loans from licensed financial institutions are offered at higher interest rates compared to banks. You might even get some lenders charging as high as 30% interest rates, which is almost equivalent to interest rates charged on credit cards.
As you can see, taking a personal loan, especially from a licensed financial institution, can be expensive. Therefore, it is advisable to consider it when you have a good plan for loan payment.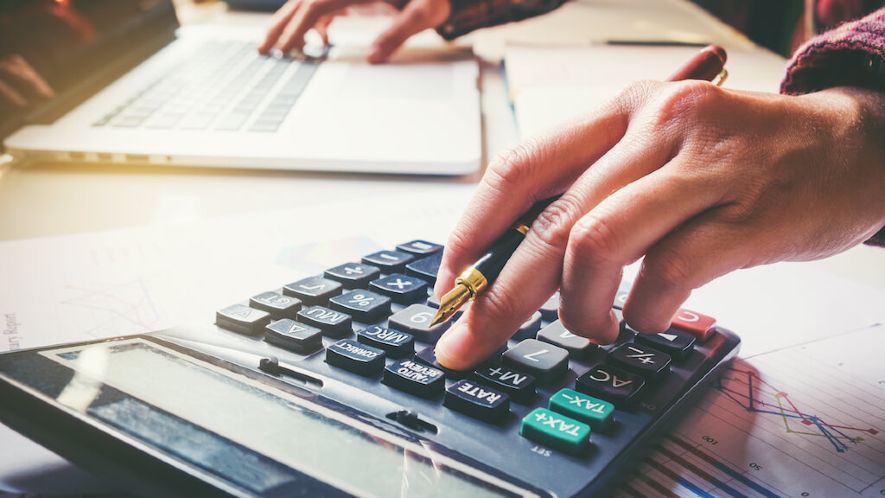 The Amount You Can Borrow from a Licensed financial institution
For a person who earns less than $20,000, the chances are that few or no banks will be willing to provide an unsecured personal loan. They see such a person as a high-risk party. However, the case is different when it comes to licensed financial institutions because they are allowed to lend you up to $3,000.
For a person earning over $20,000, licensed financial institutions will be willing to offer unsecured loans of up to 2-4 times the monthly income. However, this does not mean that they automatically approve the application. The lenders review applications and only approve what they believe you will be able to repay comfortably.
The flexibility and ability to step in where a bank would give a "no" make financial institutions a good option when in need of small and urgent amounts to fix a car, go for a picnic, or pay regular bills. It is important to add that licensed financial institutions cannot be considered alternatives for large property development, home renovation, or business loans. For such amounts, you are better off with a bank.
Defaulting Loan Payment – What are the Consequences?
Every lender who approves a personal loan expects one thing – you will repay in line with the signed agreement. But what happens if you are unable to repay? First, you need to appreciate that personal loans are unsecured, and no one will come for your assets to recover the money. Also, you do not have to worry about your images and name being posted all over, indicating you have defaulted.
Lenders Hire Debt Collectors to Recover their Money
On the negative end, failing to repay the loan attracts multiple warnings from the lender. Then, the lender will send debt collectors, whose work is pressurising you to clear debts. Even if they operate within the law, at least not like loan sharks, we must say that they are also scary. So, what can the debt collectors do?
Most of them resort to sending text messages, emails, and direct phone calls demanding payment. Others will even start contacting the next of kin, and it can be very embarrassing. Instead of running away when you are unable to repay, it is a good idea to negotiate with the lender for a good repayment plan. If it is your company that has been having challenges for a few months, let the lender know and indicate your plan to continue servicing the loan.
Damage to Your Credit Score
Even if they do not put a lot of weight on credit scores when approving loans, defaulting will make them send a report to the credit reference agencies. This means that your credit score will be hit hard and getting a loan in the future could be jeopardised. Even when lenders agree to approve loan applications for a client with a low score, the interest rate will be very high.
If things are really bad and paying the loan is a major challenge, why not rethink your budget? For example, are you spending too much on luxury items, high-end restaurants, and holidays? These are some of the costs that you can slash and direct the money to repaying the loan.
It will also be a good idea to consider developing additional streams of revenue to supplement what comes from the salary. Think of a software engineer working on a 9 am-5 pm period from Monday to Friday. Part of the remaining time in the evening and weekends can be directed to doing part-time jobs for extra income. Think of offering training in programming, networking, and web design if you are in computing. No matter your area of specialisation, there is something else you can do.
Another crucial thing you need to do is building an emergency kit. This means that you will always have ample cash to deal with unexpected occurrences, and borrowing will come in as a top-up or funding a major purchase. Simply put- there is nothing good that can come from defaulting on repayment.
How to Get Your Personal Loan Approved Fast – Use Lendela
Now that we have highlighted the main differences between taking a personal loan from a bank and borrowing from licensed financial institutions, we must indicate that the process of application can be challenging. As we indicated earlier, there are more than 150 licensed financial institutions in Singapore and a lot more banks, implying that picking the best option to borrow from can be an uphill task.
Often, applicants find themselves making dozens of applications because they are unsure which one will be approved. Now, you have a simpler, faster, and direct way of making an application for a personal loan – using Lendela.
Lendela is a lender comparison site that helps to take the hassle of the process of applying for a personal loan. They have a wide network of lenders, including banks and financial institutions who can lend you cash. So, when you make a single application, it is delivered to multiple lenders, increasing the chances of getting approved by one of them and enjoying better terms and conditions. You only need to follow these few steps when using Lendela:
Visit Lendela website to make a short application (this should take you a few minutes).

Get offers from lenders willing to approve the loan.

Lendela helps you to compare them all and select the one with better conditions and books an appointment for you.

Sign off the personal loan agreement. Congratulations!
As you can see, bank and licensed financial institutions in Singapore are allowed to offer personal loans to applicants who qualify. However, financial institutions are willing to lend you even when the credit score is not so good or income less than $20,000. Remember that whether your loan is from the bank or a financial institution, the most important thing is planning to repay it in full in line with the loan agreement.