Lighten The Burden Of Multiple Debts
Need to pay off multiple debts quickly? Personal loans can help you consolidate your debts so you can pay them off in one go.
Plagued by multiple high-interest debts? Fix it with debt consolidation!
Lower your interest rate
A debt consolidation loan can help you save money on interest by combining several small and expensive credit balances into one larger loan with better terms.
Focus on one loan
When you consolidate your debt, you'll only have to worry about repaying one loan, which will make budgeting much easier.
Reduce your stress
Multiple sources of debt will likely stress you out. Sleep better at night when you have only one loan to worry about.
Top 5 Offers for Your Purpose
Curious about the loan offers you will receive? Check out the 5 best offers received by customers similar to you.
How can Lendela help you consolidate debt?
Fast
We help you find debt consolidation offers within hours, sometimes minutes.
Easy
You only have to fill out one single application form, and we will do the rest for you.
Transparent
We present you with all the options we can find, and let you compare them before selecting your preferred offer
Find Offers
Achieve Your Dreams With A Personal Loan
Why Should You Trust Us?
We only work with established loan providers operating under governed Singapore regulations.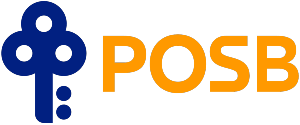 Find out what our great customers have to say about Lendela
One Application - Multiple Offers
1. Apply for a loan with Lendela in 2 minutes.
2. Start receiving offers from a variety of banks.
3. Compare loans to find the best deal for you.
4. Sign the loan agreement and collect your cheque.
Check My Rate