Get a Personal Loan For Whatever You Need
Need for a personal loan for everything else? Lendela helps you get multiple offers and compare them easily.
Multiple loan offers with 1 application.
Many offers available at your doorstep
We make it easy for you to reach out to multiple banks and financial institutions with just one application.
Saving you time & money!
Eliminate the need to visit multiple banks and credit issuers. Lendela assists you in obtaining the best loan terms possible and relax while we do the work.
Finding the best loan offer shouldn't be hard
Our mission is to make this process faster, easier, and more transparent, so you can focus on what really matters.
Top 5 Offers for Your Purpose
Curious about the loan offers you will receive? Check out the 5 best offers received by customers similar to you.
We Get You The Best Loan
Fast
With just one application, you will receive multiple loan offers.
Easy
Simple and user-friendly interface that can be accessed from anywhere – even while on the go.
Transparent
There are no hidden costs in any of our transactions.
Find Offers
Achieve Your Dreams With A Personal Loan
Why Should You Trust Us?
We only work with established loan providers operating under governed Singapore regulations.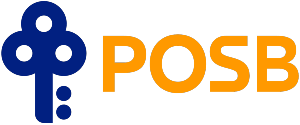 Find out what our great customers have to say about Lendela
One Application - Multiple Offers
1. Apply for a loan with Lendela in 2 minutes.
2. Start receiving offers from a variety of banks.
3. Compare loans to find the best deal for you.
4. Sign the loan agreement and collect your cheque.
Check My Rate