Looking to build a better home? We'll make it with you.
Do you have a vision for your ideal home? With Lendela, we'll make it easier to achieve with the right loan.
Why get a personal loan for your renovation?
Get everything the way you want it
A personal loan for a home renovation project will not limit your plans financially, so that you are getting the home upgrade that you really want.
Increase the value of your home
The right type of renovation will most likely increase the value of your home – not to mention that you will enjoy living in it even more!
Finding a loan is easy
We have made sure to make the loan application and comparison process as simple as possible, so that you can focus on your renovation plans.
Top 5 Offers for Your Purpose
Curious about the loan offers you will receive? Check out the 5 best offers received by customers similar to you.
How can Lendela help you find a loan for your renovation?
Fast
We'll search the market for loan offers that are specifically tailored to your rennovation plans. This only takes a few hours, if not minutes.
Easy
All you have to do is fill out our simple online form, and we'll take care of the rest. We'll notify you once we've found you an offer!
Transparent
There are no hidden costs or service fees with Lendela. We present you with a variety of loan options so that you can make an informed decision.
Find Offers
Achieve Your Dreams With A Personal Loan
Why Should You Trust Us?
We only work with established loan providers operating under governed Singapore regulations.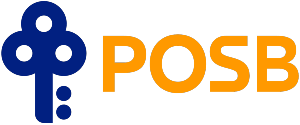 Find out what our great customers have to say about Lendela
One Application - Multiple Offers
1. Apply for a loan with Lendela in 2 minutes.
2. Start receiving offers from a variety of banks.
3. Compare loans to find the best deal for you.
4. Sign the loan agreement and collect your cheque.
Check My Rate