Pay Off Your Credit Card Debts And Manage It Easily
Credit card debts that have accumulated become settled when you pay them off with a personal loan — it's that simple.
Why take up a personal loan to repay your credit card bills?
Lower interest rates
Credit card debt has an APR (Annual Percentage Rate) of 17-20% on average, whilst personal loans often have an APR of less than 10%.
Boost your credit score
Use personal loans to help you make on-time credit card payments, keeping you on track to maintaining or improving your credit score.
Become debt-free quicker
By reducing the time it takes to pay off your credit card debt with a personal loan, you can move closer to living a debt-free life.
Top 5 Offers for Your Purpose
Curious about the loan offers you will receive? Check out the 5 best offers received by customers similar to you.
How can Lendela help you pay off your credit card debt?
Fast
We match you with the loan providers that can help you pay off your credit card debt within hours, sometimes minutes.
Easy
Filling out our application form is easy. Have we mentioned already that it's free-of-charge application and we'll do the work for you?
Transparent
We assist you in locating and comparing tailored loan offers without charging you or attempting to persuade you to take out a specific loan – no pressure!
Find Offers
Achieve Your Dreams With A Personal Loan
Why Should You Trust Us?
We only work with established loan providers operating under governed Singapore regulations.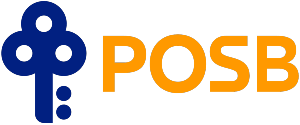 Find out what our great customers have to say about Lendela
One Application - Multiple Offers
1. Apply for a loan with Lendela in 2 minutes.
2. Start receiving offers from a variety of banks.
3. Compare loans to find the best deal for you.
4. Sign the loan agreement and collect your cheque.
Check My Rate